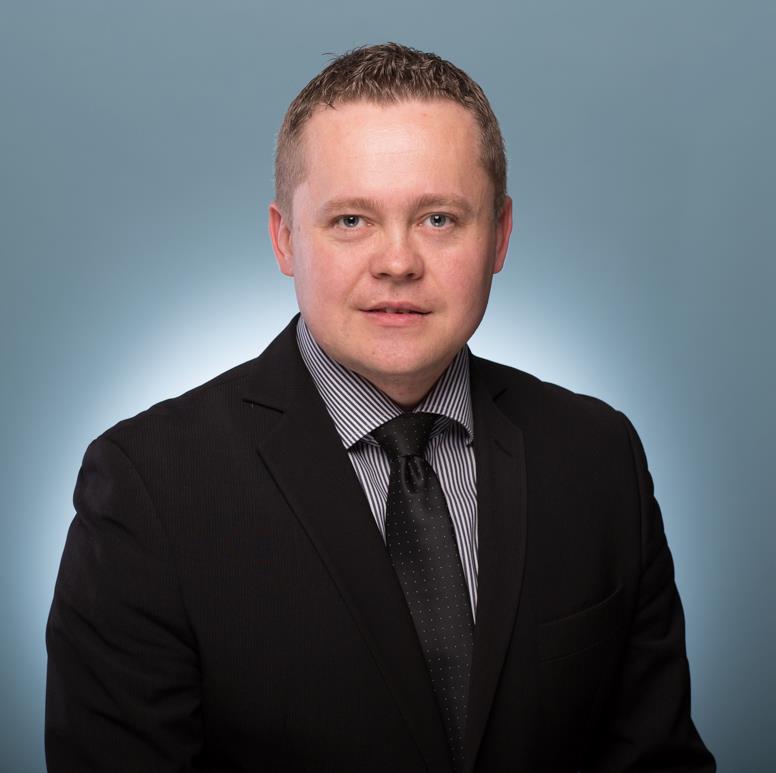 Project Director, IDI
KONRAD NIERUBIEC
Konrad Nierubiec is a Head of Funded Programmes and Project Director
vast experience in managing large and complex EU funded TA projects in
developing countries.
Mr Nierubiec holds an M.A. in Political Science (specialisation in European
Integration) from Opole University, a diploma in Project Management from
Warsaw School of Economics and a diploma in International Business Studies
from Dublin Business School. He is a result-oriented Project Director with
extensive experience in managing of multi-million EU funded projects in Potential and Candidate EU
Countries. He is an outstanding manager, an excellent communicator and effective problem solver,
who effectively analyses problems and looks for long-term solutions instead of band-aid fixes.
Mr Nierubiec has in-depth knowledge and experience of EU programmes, Project Cycle
Management, PRAG and General Conditions' rules and procedures. Recently Mr Nierubiec acted as a
Project Director for the following EU funded projects:
Turkey, 09/2015 – 12/2017, €2.6m 'Turkey in Horizon 2020' (Project aimed at strengthening the capacity of Turkey in Science, Technology and Innovation and facilitate the integration of Turkish Research Area to European Research Area through increasing its participation to Horizon 2020);
Turkey, 06/2016 – 10/2017 – €2.2m TA for 'Growing and Prospering the Entrepreneurship Ecosystem in Ankara to Increase Young Employment' (supporting local economy of Ankara Region, by means of supporting entrepreneurial eco-system and its elements through delivering better training programs, better mentoring and creation of an encouraging external environment as well as through an entrepreneurship development centre to be established).
Kosovo, 05/2016–05/2018 – €1.9m 'Increase of Competitiveness and Export Promotion in Kosovo' (increasing competitiveness of local companies and supporting their activities in exporting).
Mr Nierubiec's broad working experience in developing countries, high quality management
expertise and organisational skills will contribute to the successful implementation of this Project
and ensure its timely and smooth completion in line with the EU best practices. Mr Nierubiec acts as
a representative of the Consortium to the CA, the Beneficiary and the Steering Committee, and deals
with all project related issues on a daily basis with support of the Backstopping Team.

TEAM LEADER/ KEY EXPERT 1: SENIOR EXPERT IN CAPACITY DEVELOPMENT TO DESIGN, MANAGE, MONITOR AND EVALUATE FUNDS FOR RDI
Krzysztof Gulda
Krzysztof Gulda holds M.Sc. in Nuclear Physics from the Warsaw University. Mr Gulda has over 15 years of professional experience in the area of RDI in public administration, extensive practical experience in designing funding schemes for RDI, setting up and launching competitive funding schemes for public administrations, proven working experience in building solid working relations with high level officials and research and industry representatives to achieve successful results and extensive experience in designing and evaluation of research and higher education reforms in post-Soviet countries in Central and Eastern Europe and Central Asia. Mr Gulda worked as a Delegate to the OECD Committee for Scientific and Technological Policy, the OECD Working Party on Innovation and Technology Policy. He acted as a of United Nations Economic Commission for Europe Team of Specialists on Innovation and Competitiveness Policies and worked as a Delegate to European Commission's Enterprise Policy Group-Directors General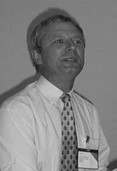 KEY EXPERT 2: SENIOR EXPERT FOR IMPROVED CAPACITY TO PARTICIPATE IN RESEARCH FUNDING OPPORTUNITIES
Dr Jacek Gajewski
Dr. Jacek Gajewski holds Ph.D. in Physics and Dr. H.c. from the Nakhchivan State University. Dr. Gajewski has over 20 years of professional experience in the area of RDI at universities and international organizations, extensive experience in the field of fundraising for RDI in higher education, broad experience in supporting cooperation between Higher Education Institutions and the private and public sectors and demonstrated experience in training of researchers in RDI funding schemes. Dr. Gajewski worked in numerous RDI related projects in many countries and served as a consultant and project evaluator for the EC, NATO, ISOC and UNDP. In 2005 he co-founded a consultancy company, which helped its clients to write applications for the EC RDI funds. Author of approx. 70 scientific publications, member of Internet Society, decorated with the Golden Cross of Merit for co-creation of Polish Internet.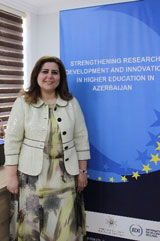 LTE 1 - Research Policy and Strategy Development and Management
Sevil Imanova
Sevil Imanova holds MS in Management. Ms. Imanova has 20 years of experience in Azerbaijan academic environment. She worked in different positions such as research assistant, Bologna coordinator of the university; head of Quality Assurance of the university, coordinator of exchange programs, vice-rector for International Relations. She was the manager of some of EU Projects which implemented successfully in Higher Education. Ms.
She was the recipient of grants Erasmus Mundus, Erasmus+ many times. Ms. Imanova was trainer and consultant different local and international companies in quality assurance and management fields. She teaches in quality management, quality assurance, human resources, ethics in education, management. She is one of the Higher Education Reform Expert of Erasmus+ in Azerbaijan and Senior Lecturer at the Industrial Engineering Department at Baku Engineering University.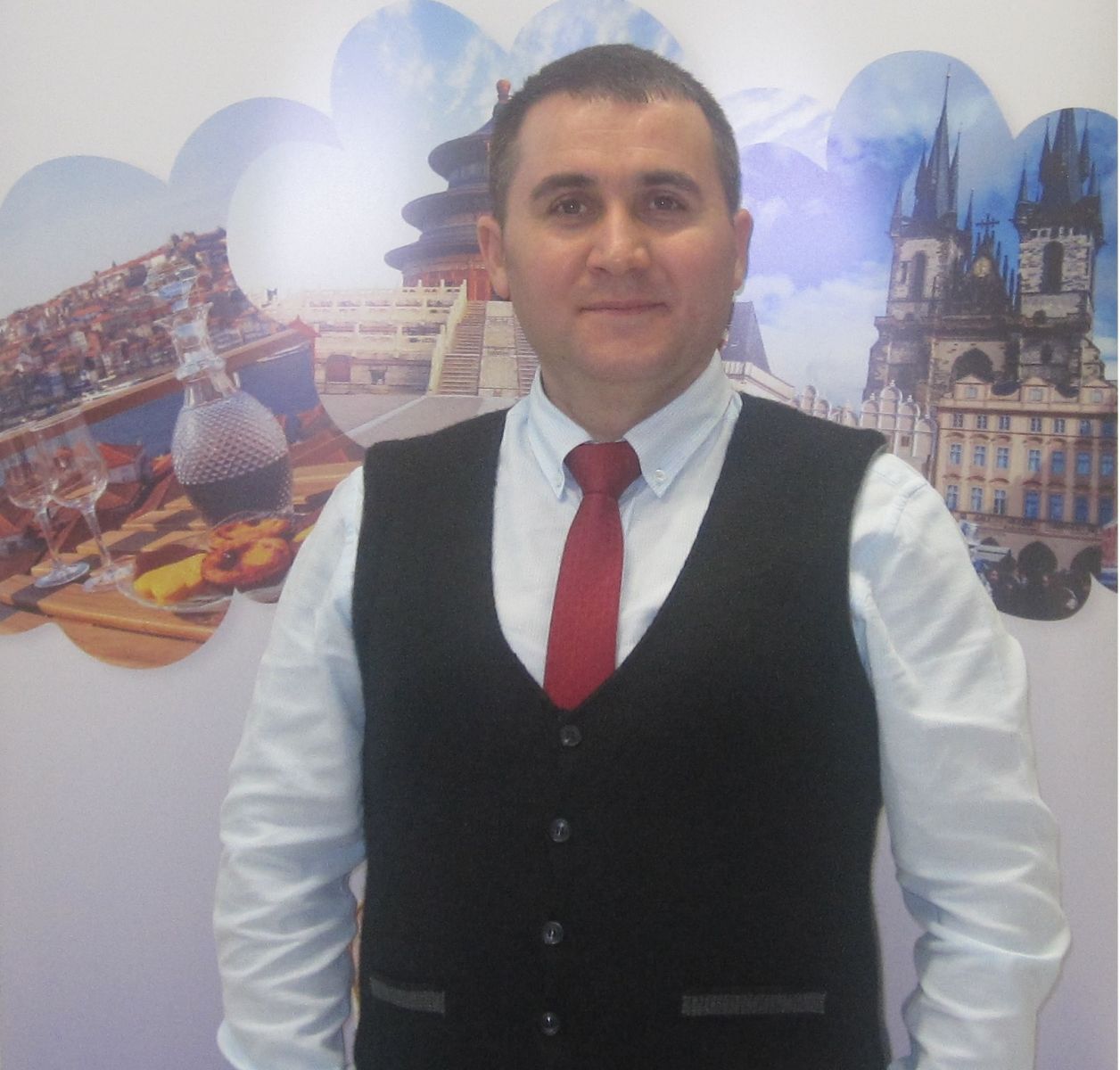 LTE 2: Expert in National and International Financial Instruments and Organization Schemes​
Sarvar Gurbanov
Dr. Sarvar Gurbanov holds PhD in Economics. Dr. Gurbanov has 12 years of experience in Azerbaijan academic environment. He worked in different positions such as research assistant, MBA Coordinator, Head of Economics department and etc. After conducting research for his dissertation at Troy University, USA, in 2009-2010, he successfully defended his PhD dissertation in 2011. In 2015, He was a Fulbright Visiting Scholar at the University of Southern California (USC), Los Angeles. Dr. Gurbanov is a recipient of grants from DAAD, Erasmus Mundus, Erasmus+, and British Council. His most recent scholarly study was published in the Swiss peer-reviewed journal Economies. He was also team member TEMPUS project. His book translation project within the BP Azerbaijan`s Social Investment Initiative made Pearson`s Principles of Microeconomics available to Azerbaijani students. Dr. Gurbanov is also a TEDx speaker. He is Assistant Professor of Economics at ADA University`s School of Public and International Affairs (SPIA).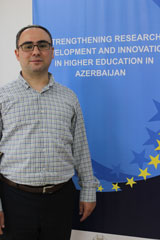 LTE 3 - PhD trainings, Community Network and Capacity Building
Dr. Jamil Mammadov
Dr. Jamil Mammadov has over 13 years of professional experience in the Azerbaijani academic environment and he is in charge of the Pedagogy Department at Baku Engineering University. He successfully defended his Ph.D. dissertation in 2013 and published many research materials before he assumed a right to be Associate Professor at Baku Engineering University. As a Deputy Editor and expert of the Journal of Baku Engineering University "Philology and Pedagogy," he instructed many new bee researchers. While he was working as head of Centre for Educational Research and Development he conducted a lot of countrywide projects in Azerbaijan on behalf of Ministry of Education such "Training of School Principals", "Healthy Education-Healthy Nation", "Assessment of High School Textbooks", "Preparation of 10th grade Textbooks", "Capacity Building for eLearning in Azerbaijan", "Training of Secondary School Teachers for New Subject Curriculums" and etc. He also was a responsible person in different positions for Tempus, Erasmus+ projects. He has worked with GIZ for training universities and NGOs in Azerbaijan for capacity building in the field of eLearning.