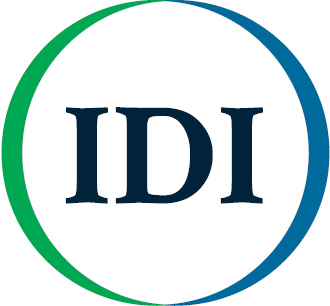 IDI | INTERNATIONAL DEVELOPMENT IRELAND LTD (IRELAND)
International Development Ireland (IDI) was established in 1989 by the Irish Government and privatised in 1996. IDI is an Irish-based reputable consultancy firm focused on providing wide–range world-class implementation services to transition economies in its core areas of expertise, i.e. Innovation Management, Technology Transfer, Research and Development, SME Competitiveness, Export Promotion and Foreign Direct Investment Attraction. IDI capitalises on the lessons from the Irish economic experience and draws its expertise from world-renowned Irish agencies: Science Foundation Ireland, Enterprise Ireland, Higher Education Authority, IDA Ireland and other Irish state bodies. IDI has successfully completed over 260 Technical Assistance projects in 80 countries internationally to date.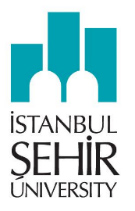 Established in 2009 with a solid foundation of knowledge in the areas of social sciences and humanities. while expanding its research potential towards Engineering and Natural Sciences. Implemented numerous grant projects, including University-Industry/Public Collaborative projects. By commercialization process the University reached €6m investment and €1m H2020 SME Instrument grant for its spin-offs and start-ups from its accelerator programme.
ZSI | CENTRE FOR SOCIAL INNOVATION (AUSTRIA)
Centre for Social Innovation (ZSI) is a well-established Austrian trans-disciplinary research institute from Austria, founded as a registered Non-Profit Organisation in 1990. ZSI is one of the most successful non-university research organisations in Europe in terms of participation in several EU programmes, in particular the 7th EU Framework Programme and Horizon 2020. ZSI specialises in Social Innovation, ICT, National, Regional and European Research, Technology Development & Innovation Policies, Societal Challenges, Technology Enhanced Learning, Social Inclusion and Equal Opportunities
MA Service CJSC
was established in 2005 and the company is offering consultancy services. We possess good level of professional qualification and skills and maintain reliable level of professional ethics.
MA Service CJSC is a company offering a variety of consultancy services and specializes in:
General consultancy and advisory services
Business development and planning
Marketing research and development
Organizational and institutional support
Logistics support, conferences, etc.
Our main business is providing support services to international and local organizations, both public and private, in recruitment and management of teams of professionals and support staff for public and donor funded projects.